There is only the understanding of the thing that needs to be taught to every child on the planet, and that is the knowledge that every single individual on this planet is already powerful as he or she needs to be to create any reality desired, without having to hurt yourself, or anyone else, to get it. That's how powerful you are.
~Bashar – Quest for Truth
Bashar geeft aan dat zij vijf universele wetten van creatie onderscheiden die in hun ervaring overal en altijd opgaan. Elke ervaring in elke dimensie is een combinatie van deze 5 wetten van creatie. Begrip van deze 5 wetten kan het leven aanzienlijk versimpelen en daarmee gemakkelijker en plezieriger maken.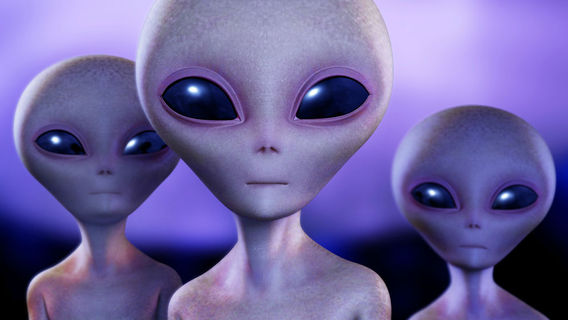 There are only Five Laws in Creation:

1. You exist. You always have and you always will.
2. Everything is here and now.
3. The One is All and the All are One.
4. What you put in is what you get back.
5. Change is the only constant …

Except for the first four laws, which never change.
Hieronder een YouTube-kanaal met filmpjes waarin Bashar deze wetten op verschillende manieren uitlegt en toelicht.

This is all about self-empowerment; it's all about your recognition of your ability to create the lives you wish to create. We are more than willing to share with you, to interact with you and to play with you. But remember that you, us, all beings are teachers and learners; equals in that way. We have our own perspectives and we simply function as mirrors to reflect to you the things you already know within you. To show you, to allow you to be aware of certain ideas, perspectives and methodologies—which you can then decide if they represent what you prefer. Or you can decide if you do not prefer them; it is up to you. You decide if these ideas are useful in helping create the reality you prefer. These ideas and explorations are not "the final word" on anything, nor do they claim to be. We are only sharing our perspectives, our perceptions.
Vragen, reacties en reflecties op deze wetten zijn van harte welkom in de reacties.
Op de hoogte blijven van nieuwe berichten? Like ons op Facebook en/of volg ons op Twitter!
Een nieuw gezichtspunt leren kennen, iets geleerd en/of gelachen? Overweeg een donatie of vrijwillig abonnement.
Aanverwante artikelen en informatie: 
-) Volg je hoogste passie met integriteit en zonder verwachtingen
-) Alien Elan 6 jaar aan lezingen
-) Bashars basic message
-) Bashar – Transformation Matters
-) Boek I – Bashar – Quest for Truth
-) Boek II – Bashar – Blueprint for Change
-) Veel lezingen van Bashar en Darryl Anka zijn te downloaden via torrents
-) En ook op YouTube is een boel informatie te vinden
-) Op Facebook is er ook een groep over Bashar met meer dan 10.000 leden
-) Een einde aan de slavernij, deel 1: Liefde & Angst
-) Een einde aan de slavernij, deel 2: Kennis & Onwetendheid
-) Een einde aan de slavernij, deel 3: Soevereiniteit & Verwarring
-) Een einde aan de slavernij, deel 4: Vrijheid & Controle
-) Een einde aan de slavernij, deel 5: Orde & Chaos