Onderstaande video gaat over wellicht de meest bekende aliëns op planeet aarde, de zogenaamde Grey aliens. Deze wezens komen uit het Zeta Reticuli systeem.
Deze aliëns werden grootschalig bekend door de UFO crashes in Roswell en ook berucht vanwege veel van de zogenaamde aliën encounters/abductions waar zij achter zitten. De Greys worden gezien als de buitenaardsen die handen en voeten geven aan het hybridisatieprogramma van de mensheid met verschillende soorten buitenaardse rassen.
Daarbij claimen Bashar door Darryl Anka en Elan door Andrew Bayuk beide vertegenwoordigers te zijn van de Essessani gemeenschap wat een hybride ras is voortgekomen uit het combineren van menselijk DNA met dat van de Zeta's. Op deze website zijn een boel van de ideeën van Bashar al in verschillende artikelen aan de orde gekomen en ik heb zelf een boel geleerd van de reflecties van Bashar en Elan.
In onderstaande video geeft Gigi Young haar reflecties op deze materie. Ze legt uit wat de reden is dat deze aliëns mensen hebben 'ontvoerd', waarom hybrides zoals o.a. Bashar en Elan zo een interesse hebben in het helpen van planeet aarde en ook gaat ze uitgebreid in op de invloed van de Zeta's op het nucleaire tijdperk van de mensheid.
Zetas, Hybrid Children, and Abductions.
En daarnaast heeft ze ook nog een andere video waar ze over deze aliëns spreekt en aangeeft dat juist omdat deze soort aliëns het meest direct verbonden is met de mensheid het daarom het gemakkelijkst is voor bepaalde mensen om zelf contacten te leggen met ze.
ET Hybrids and Connecting to ET Consciousness
Voor de duidelijkheid en hopelijk ten overvloede, dit zijn slechts reflecties die worden aangeboden. Ik heb zelf geen idee of er ook maar iets waar is van bovenstaande reflecties.
Wel weet ik dat het op dit moment mijn nieuwsgierigheid, interesse en passie heeft. 🙂 En de visie van Gigi sluit logisch aan bij eerdere verhalen die hierover gehoord heb.
Mochten mensen zelf nog aanvullend materiaal hebben rond Zeta's, Greys, The Hybrids etc, deel dat dan vooral onder in de reacties of stuur een mailtje. Alle info rond deze materie is zeer welkom.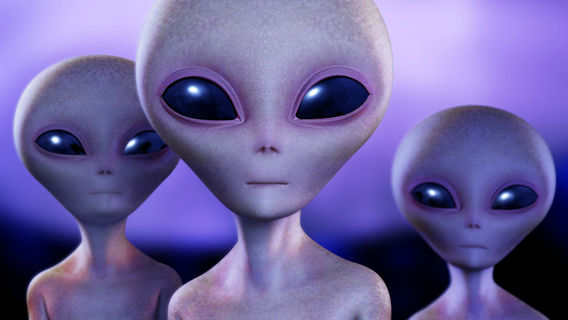 [bol_product_links block_id="bol_571357e5133a2_selected-products" products="1001004000767663,1001004009482894,1001004011003280,1001004011260554″ name="aliens" sub_id="" link_color="003399″ subtitle_color="000000″ pricetype_color="000000″ price_color="CC3300″ deliverytime_color="009900″ background_color="FFFFFF" border_color="009900″ width="560″ cols="2″ show_bol_logo="undefined" show_price="1″ show_rating="1″ show_deliverytime="1″ link_target="1″ image_size="1″ admin_preview="1″]
Vanuit Achter de Samenleving zijn we een partnerprogramma met Bol.com begonnen. Als je op één van de bovenstaande links klikt en vervolgens binnen 5 dagen iets via bol besteld, dan gaat 6% van het aankoopbedrag naar Achter de Samenleving. Op die manier kun je met het volgen van je eigen nieuwsgierigheid ons ook direct een beetje ondersteunen. Daarnaast kun je ons uiteraard ook direct ondersteunen via een donatie/vrijwillig abonnement. 😀
Aanverwante artikelen en informatie:
-) Grey Alien Archives
-) Grey alien facts: Zeta Reticuli grey aliens
-) Info on the Greys/Zetas
-) YouTube kanaal Gigi Young

-) Gigi Young vertelt haar Starseed verhaal
-) Aliën week: The Pleiadians
-) Aliën week: The Arcturians
-) Aliën week: The Reptilians
-) Aliën week: Lion beings
-) Aliën week: Mantid beings
-) Aliën week: Raw and Uncut – Alles over Aliëns
-) Wordt de huidige mensheid gehybridiseerd met Zeta aliëns? – Deel 1
-) Hybridisatie van de mensheid met Zeta aliëns – Deel 2
-) The Pleiadian Collective over aliën hybridisatie – Deel 3
-) Aridif over het Zeta hybridisatie programma – Deel 4
-) Barbara Lamb over aliën/mens hybrides – Deel 5
-) Mary Rodwell over aliën/mens hybridisatie – Deel 6
-) Dolores Cannon over aliëns en hybrisaties – Deel 7