The Reptilians staan vooral bekend als de grote psychopaten, de spreekwoordelijke Nazi's onder de aliëns. 🙂
Reptilians zouden hun oorsprong vinden rond de ster Thuban ook wel bekend als Alpha Draconis. Dit is een ster in het sterrenbeeld Draak (Draco). De ster staat ook bekend als Adib en "Staart van de Draak".
Reptilians zijn een van de oudste rassen en zijn wijd verspreid over het universum. Helaas lijken vele van deze reptilian rassen continue de vrije wil en vrijheid om eigen keuzes te maken van de wezens waar ze mee in contact komen te onderdrukken en te vernietigen. Het merendeel is volledig in de illusie van macht getrapt en besmetten vaak vele wezens met hun filosofie op de planeten waar ze actief zijn waardoor ze die wezens die hun filosofie overnemen voor hun eigen kar weten te spannen. David Icke en vele andere complotonderzoekers zien het werk en de filosofie van de Reptilians ook terug hier op aarde. Er is veel over de vaak negatieve manipulaties van de Reptilians op planeet aarde terug te vinden op het internet.
In onderstaande video geeft Gigi Young haar reflecties op The Reptilians en zij benadert het vanuit een vrij neutrale, zelfs positieve hoek. Ik vond haar invalshoek zeer interessant. Rob Gauthier channelt daarbij zelf een positief ingestelde reptilian met de naam Treb. Het is goed te weten dat reptilians die de vrije wil en vrijheid van andere wezens om hun eigen keuzes te maken ook bestaan. 
In een bepaalde zin kunnen we The Arcturians en The Pleiadians zien als een positieve kracht in de zin dat ze onze vrije wil en vrijheid om eigen keuzes te maken volledig respecteren en ons alleen op vrijwillige basis via inspirerende informatie wat we zelf dienen te integreren ons van dienst willen zijn op een gelijkwaardige basis. The Reptilians kunnen worden gezien als een negatieve kracht, ze proberen anderen fysiek en mentaal te domineren via het gebruik van dwang en geweld, leugens en manipulaties.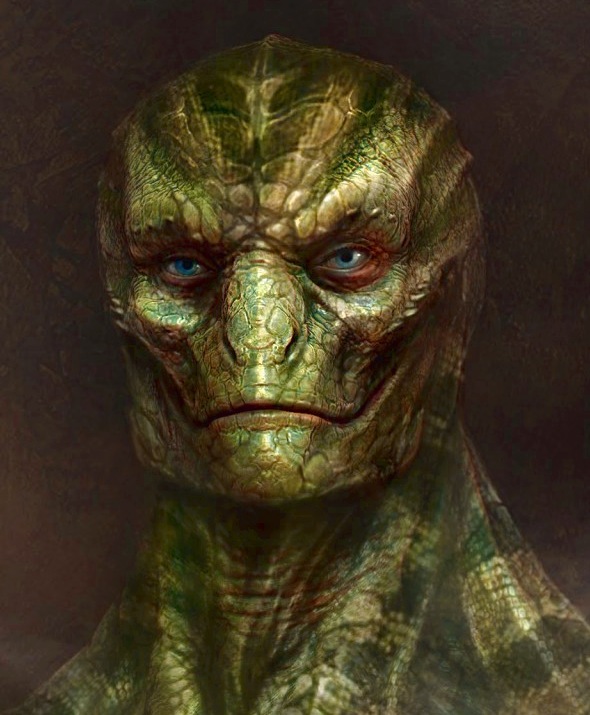 Uiteindelijk zijn beide reflecties nuttig en is het aan elk individu op aarde welk pad ze zelf willen gaan volgen. En dat is precies waar vrije wil over gaat. Wij als mensen hebben de keuze of wij de toekomst in willen gaan waarbij we de vrije wil en vrijheid van onszelf en anderen respecteren, of we kunnen onze toekomst ingaan en door blijven gaan met het proberen te domineren van andere mensen via angst, dwang en de dreiging en het gebruik van geweld.
Bepaal als individu wat je zelf wilt en ga dat vervolgens zo goed mogelijk in de praktijk leven. En uiteraard kun je op elk moment je koers gaan bijstellen.
Als we de reflecties van The Reptilians gebruiken om te bepalen voor onszelf welke kant we wel en niet willen opgaan dan kunnen we het in die zin alsnog op een constructieve manier gebruiken. Dus inplaats van in een slachtoffer rol te vervallen is het constructiever om het te gebruiken als eiking voor jezelf hoe je zelf met andere mensen omgaat.
Op de website van Arcturi zijn daarnaast de volgende drie lessen van Reptilians te vinden:
-) Lesson One: Reptilian Aliens & Concealing Intention
http://arcturi.com/ReptilianArchives/ReptiliansAndIntention.html
-) Lesson Two: Reptilian Always Take The Credit 
http://arcturi.com/ReptilianArchives/ReptiliansAndBoasting.html

-) Lesson Three: Reptilian Court Attention
http://arcturi.com/ReptilianArchives/ReptiliansAndAttention.html
[bol_product_links block_id="bol_57172efc3e42b_selected-products" products="9200000009985136,1001004000767663,9200000005443098,9200000056825069″ name="reptilians" sub_id="" link_color="003399″ subtitle_color="000000″ pricetype_color="000000″ price_color="CC3300″ deliverytime_color="009900″ background_color="FFFFFF" border_color="009900″ width="560″ cols="2″ show_bol_logo="undefined" show_price="1″ show_rating="1″ show_deliverytime="1″ link_target="1″ image_size="1″ admin_preview="1″]
Vanuit Achter de Samenleving zijn we een partnerprogramma met Bol.com begonnen. Als je op één van de bovenstaande links klikt en vervolgens binnen 5 dagen iets via bol besteld, dan gaat 6% van het aankoopbedrag naar Achter de Samenleving. Op die manier kun je met het volgen van je eigen nieuwsgierigheid ons ook direct een beetje ondersteunen. Daarnaast kun je ons uiteraard ook direct ondersteunen via een donatie/vrijwillig abonnement. 😀
Aanverwante artikelen en informatie: 
-) Angstporno moe
-) Reptilian Archives – Who are the reptilians and where do they come from?
-) Who are the Reptilians
-) YouTube kanaal Gigi Young
-) Gigi Young vertelt haar Starseed verhaal
-) Aliën week: The Greys / Zeta's
-) Aliën week: The Pleiadians
-) Aliën week: The Arcturians
-) Aliën week: Lion beings
-) Aliën week: Mantid beings
-) Aliën week: Raw and Uncut – Alles over Aliëns
-) Starseeds – een uitleg van Mary Rodwell
-) Channeling Erik over aliens, starseeds en open contact
-) Sherry Wilde vertelt over haar simultane parallelle incarnatie in een buitenaardse beschaving
-) Teal Swan – Aliëns & The Intergalactic Federation of Light
-) Voorbij vorige levens; Simultane Parallelle Incarnaties
-) Maak contact met je simultane parallelle incarnaties (SPI's)