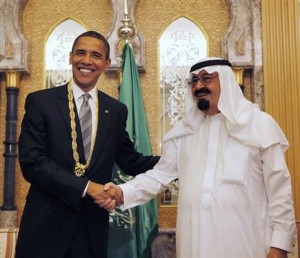 Abby Martin komt met een interessante Empire File. Dit keer neemt ze een inkijkje in het meest repressieve regiem in de wereld; Saoedi-Arabië.
Dit land executeert bijna dagelijks mensen in het openbaar, homoseksualiteit kan met de dood worden bestraft, vrouwen mogen er niet autorijden, etc.
De VS steunt dit repressieve regiem echter al vele decennia. Sterker nog zonder de militaire steun van de VS zou dit regiem niet lang overleven. Ook recent leverde de VS voor miljarden aan wapens aan dit regiem. En dan zegt de VS dat Europa handelsrestricties met Rusland moet implementeren…
Een buitengewoon interessante aflevering over het totaal psychopathische regiem van Saoedi-Arabië en de intieme vriendschap van de VS met ze.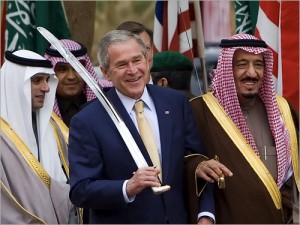 En hoewel Abby Martin helaas niet echt op de reden ingaat waarom de VS dit regiem met hand en tand verdedigd is dat niet zo moeilijk om na te gaan.
Dit heeft alles te maken met de deal van de VS uit 1971-1973 waarbij OPEC besloot dat olie verhandelt dient te worden in dollars. Zodra het huis van Saud wordt weggevaagd in Saoedi-Arabie staat de positie van de dollar als petrocurrency op losse schroeven en dat zou een ineenstorting van de dollar kunnen betekenen.
En blijkbaar kun je in die positie zelfs als meest repressief regiem in de wereld het hoofd worden van de organisatie die claimt voor mensenrechten te staan.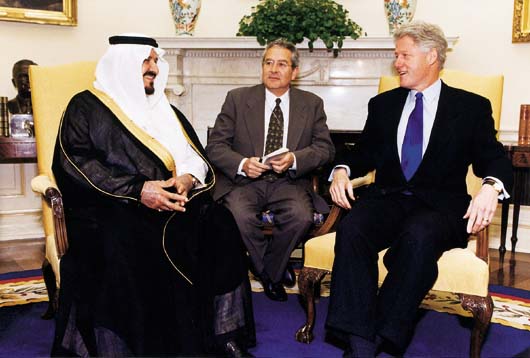 Na het kijken van deze aflevering zal de VS en het Westen hun huichelarij moeten stoppen. Of ze zullen openlijk moeten toegeven dat mensenrechten een totale grap zijn wanneer ze tegenover economische en militaire belangen staan, of ze zullen dit soort vriendschappen en steun aan volkomen repressieve regiems moeten stoppen.
Maar de VS (en Europa) kan niet beide blijven doen, ze kunnen niet dit soort totaal psychopathische regiems actief blijven steunen en ondertussen doen alsof ze voor mensenrechten, vrijheid en vrede staan.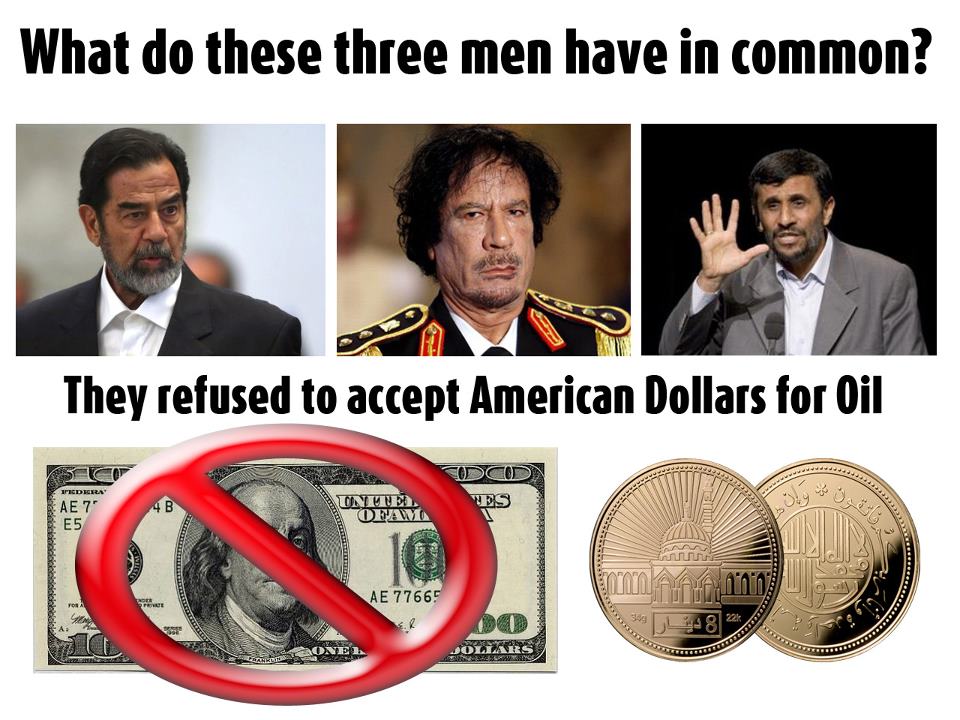 Daarbij is het voor Nederland en Europa helemaal niet zo gunstig dat er een petrodollar is. Het geeft de VS in principe een vrijbrief om dollars te printen uit het niets zonder dat de VS daar zelf enige waardevolle goederen tegenover hoeft te zetten. Dat Europa en ook de Nederlandse overheid dus ook in deze materie blind achter de VS aanloopt doet nogmaals de vraag reizen of Europa en de Nederlandse overheid op het moment niet rechtstreeks onder het ministerie van buitenlandse zaken van de VS vallen.
Aanverwante artikelen en informatie: 
-) The Empire Files – YouTube kanaal
-) De VS zet alles op alles om de Petrodollar in stand te houden
-) Burgers in de VS zijn het empire builden van hun overheid volkomen zat
-) Wat drijft de psychopaat?
-) De illusie van macht en de macht van illusie
-) Het Patroon van Tirannie – Wees bang, wees bang, wees bang
-) Het einde van al het kwaad
-) Het meest gevaarlijke geloof veroorzaakte 262 miljoen doden in de vorige eeuw
Op de hoogte blijven van nieuwe berichten? Like ons op Facebook en/of volg ons op Twitter!
Een nieuw gezichtspunt leren kennen, iets geleerd en/of gelachen? Overweeg een donatie/vrijwillig abonnement.